Healthy Liver Foods that Cleanse and rejuvenate the liver and helps maintain good health is a must read for every human being who doesn't know how to cleanse and tone the liver.
Modern ways of living and metro lifestyles have led to over-processed livers at a large scale. Though we know that the food we eat, the water we drink, the very air we breathe all have become potentially hazardous to our health but still we don't protect ourselves. We often like to eat tasty foods which lead to overeating or eating processed or fried foods. With minimum focus on health and maximum on work, we are exposed to environmental pollutants and a lot of stress, due to which the liver becomes overworked and overloaded with toxic. When the liver is overloaded and is treated like this, it can't cleanse or workout with toxins and fat in an efficient and natural way.
But we have to think of ways to cleanse and protect the liver in a natural way for overall health and well being. We can consume healthy liver foods at home in a natural way to cleanse and rejuvenate liver thus promoting good health naturally. There are many herbs and foods that help cleanse the liver naturally by stimulating and regaining its natural ability to expel toxic and other wastes from the body.
We can include these foods or herbs in our daily diet with a balance to promote good liver health. In addition to taking a Herbal liver supplement, or Panchkarma, eating the following foods is the best step forward to keep your liver healthy and functioning in natural way. AyushHerbs encourage you to incorporate these liver toning foods into your diet.

The Liver is essential and so healthy liver foods. Detoxing the body's largest gland, the liver. It has a number of functions including, but not limited to:
Detoxifying the blood by removing harmful substances like (toxins, drugs, alcohol, and more)
Absorbing vitamins and iron
Converting surplus sugar to usable sugar when the body's sugar levels fall below normal
Liver Produces bile, a substance needed to digest fats
Breaking down hemoglobin as well as insulin and other hormones when needed by the body
Destroying older red blood cells in the body
HEALTHY LIVER FOODS OR HERBS THAT CLEANSE AND TONE THE LIVER
Healthy Liver Foods or Herbs list below is a carefully picked as per Ayurveda to help cleanse and tone your liver.
BEETS AND CARROTS:
Beet and Carrots are extremely high in plant-flavonoids and beta-carotene; thus eating beets and carrots can stimulate and support overall liver functions. Carrots are rich in Glutathione, a protein that helps detoxify the liver.
TURMERIC:
Turmeric or Haldi is the favorite spice for liver and whole body; helps boost liver detox. It does this by assisting enzymes that actively flush out dietary carcinogens.
GARLIC:
Garlic is a herb; pungent in smell and looks like white bulb which activate liver enzymes that help your body flush out toxins. Garlic also holds high amounts of allicin and selenium, two natural compounds that aid in liver cleansing
CITRUS FRUITS:
Citrus fruits like Lemons and limes contain high amounts of vitamin C; thus help stimulate the liver and aid the synthesizing of toxic materials into substances that can be absorbed by water.
CABBAGE:
Eating Cabbage just like Broccoli and cauliflower stimulates liver detoxifying enzymes that help flush out toxins. Cabbage's glucosinolates provides liver detoxifying enzymes that help get rid of toxins.
SPINACH:
Spinach is also a major source of Glutathione, stimulating the toxin cleansing enzymes of the liver.
GRAPEFRUIT:
Grapefruit is source of the liver cleansing Glutathione thus acts as detoxifier for the liver. Grapefruit is also high in vitamin C and antioxidants, which boost the production enzymes that support liver detoxification and increase the natural cleansing process of the liver.
TOMATOES:
Tomatoes have abundant amounts of Glutathione ; thus are a great detoxifier for the liver. As a positive side effect, Lycopene in tomatoes helps protect against breast, skin, and lung cancer.
WALNUTS:
Walnuts are a good source of omega-3 fatty acids, glutathione, and amino acid arginine, all of which support normal liver cleansing actions, especially helpful in detoxifying ammonia.
AVOCADOS:
Avocados are very beneficial nutrient-dense super food helps the body produce glutathione, a compound that is necessary for the liver to cleanse harmful toxins
LEAFY GREEN VEGETABLES:
Green leafy veggies are extremely high in plant chlorophyll's that absorb toxins, increase bile production. These also neutralize heavy metals, chemicals and pesticides which eases the overload on the liver.
CRUCIFEROUS VEGETABLES:
Eating broccoli and cauliflower also increases production of glucosinolate in the body, which helps flush out carcinogens and other toxins.
APPLES:
Apples are high in pectin and other important chemicals essential in cleansing and releasing toxins from the digestive tract. Apples make it easier for the liver to handle the toxic load during the cleansing process.
BRUSSELS SPROUTS:
Brussels sprouts forces the liver to release enzymes that block damage from environmental or dietary toxins as they are high in sulfur and glucosinolate.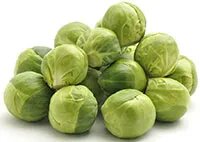 DANDELION:
Dandelion root help the liver in breaking down fats, producing amino acids, and also ridding it of toxins.
ASPARAGUS:
Asparagus is a great diuretic, helpful in the liver cleansing process and also in sharing the detox load of the liver and kidneys.
GREEN TEA:
Tea is a beverage full of plant-based antioxidants known as catechins; compounds known to assist liver function. Green tea is a delicious,energizer and healthy addition to any diet.
OLIVE OIL:
Cold-pressed organic oils like olive, hemp and flaxseed provide good support for the liver. Helping the body with a liquid base that can suck up harmful toxins in the body.
ALTERNATIVE GRAINS:
Gluten rich grains like wheat and rye increase the load on the liver's detox function and enzyme production. But you can swtich to alternative grains like quinoa, millet and buckwheat to get rid of overload on liver.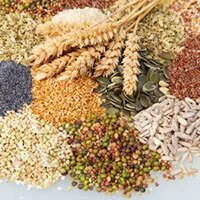 TRIFLA:
Trifla is a powerful remedy of Ayurveda which helps like magic for cleansing and toning the Liver. Trifla is basically a mixture comprises of Amla (Phyllanthus emblica – Wikipedia), Harad (Terminalia chebula) and Bahera (Terminalia bellirica).
AyushHerbs also recommends the Herbal Liver tone (Hepatoprotective) product for overall health wellbeing